Silves is at the heart of one of Portugal's best citrus growing areas. It also has factories processing cork. Although now an agricultural centre, its fascination for visitors is historical. The town's two most visible buildings, its red sandstone castle and the red and white cathedral next to it, are reminders that in medieval times this was the most strongly fortified and most strenuously fought over place in the Algarve.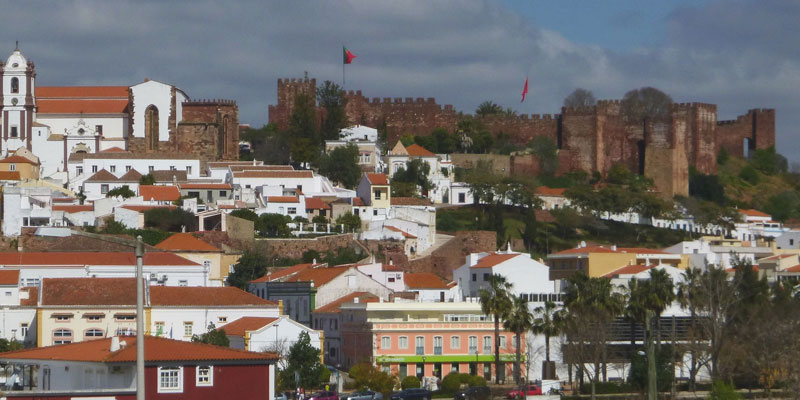 The Romans had a secure settlement at Silves, but it was the Moors who built it into a fine, prosperous town with gleaming minarets and bazaars brimming over with merchandise. They called it Xelb and made it their regional capital. It was a place of peace and plenty in the 12th century. Then in 1189 Portuguese Christian forces, aided by thousands of English, German and Flemish Crusaders on their way to the Holy Land, attacked the town. They razed everything outside the town walls and lay siege to the castle.
The castle is open to the public, but its ghastly past is lost amid well-tended jacaranda trees, oleander shrubs and flowerbeds. The cistern, which held sufficient water to last out a year-long siege, is permanently closed. Apart from bits of the walls, the only Moorish feature left in the castle is a well, originally Roman, 65-metres deep. Another Moorish well is the central feature of a small, modern museum in a side street not far from the castle.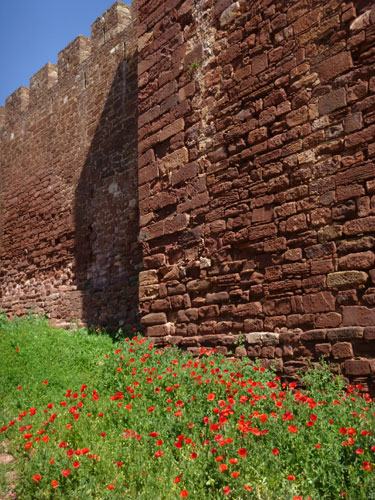 The reconquest of Silves was celebrated by the building of a cathedral on the site of a mosque. Much restored and rebuilt over the years, it contains the tombs of some of the Crusaders who died there.