It all started about 20 years ago with my own holiday home in the western Algarve.
The idea of making the house available to guests quickly grew and the self-letting started soon. The engagement was so successful that more and more acquaintances approached with the request to mediate their holiday home as well.
The foundation stone for Algarve Individual was laid!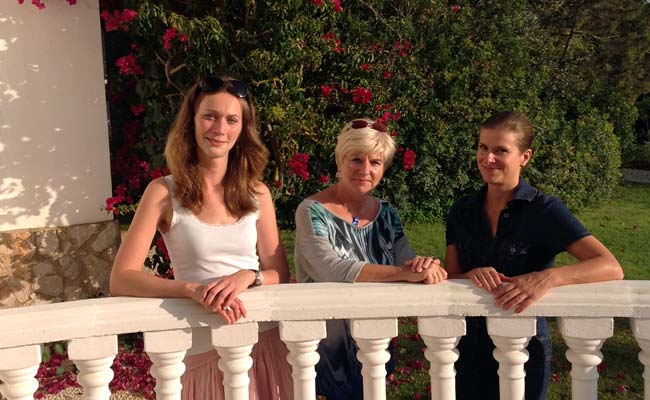 You too can benefit from our years of experience.
This experience, paired with commitment, reliability and above all a great connection to this dreamy piece of earth, makes Algarve Individuell what it is:
A reputable and first-class broker of individual vacation homes.
We have personally visited and selected all of our accommodations.
It goes without saying that the accommodations meet the highest standards in terms of cleanliness and friendly guest treatment.
We maintain close contact with the landlords and property managers of our domiciles.
Whether holiday domicile, rental car or leisure service: We are happy to help and with our distinctive service requirements we make everything possible to design your vacation stay according to your personal wishes and thus realize your dream vacation in the Algarve.
Our strength is personal and expert advice. Because of course a website cannot answer all questions. We are at your disposal at any time and are happy to help!
Do you own a high-quality, individual property in the Algarve and would like to rent it out to holiday guests?
What you can expect from us:
Holiday home rental is a matter of trust and with your property you are entrusting us with a valuable asset! Accordingly, you can expect the very best performance from us.
We work with selected and excellent property management companies. These are on site, take care of the holiday guests in all matters and, if desired, also take care of your property.
Thanks to our many years of activity, we have a large number of satisfied regular customers who keep putting their trust in us. ..and our customer base is growing steadily from year to year!
Over time and with a lot of effort, we have succeeded in being found on Google on the first pages under the most common keywords, so that we have a very good internet presence.
The presentation on our homepage is free of charge. We only charge a commission if the booking is successful.
We look after our customers from our offices in Germany and are in the Algarve several times a year for several weeks in order to stay in personal contact with the homeowners and property managers.
Are you interested in working with us?
Then please send us an email with details about your property and we will contact you immediately or just give us a call!
Algarve Individuell OHG
Brokerage and rental of holiday homes
and holiday apartments
Christina Brandstätter and Martina Menzel
Schwalbenweg 16
60437 Frankfurt a.M.
Phone: +49 (0) 3581 - 87 69 43
E-Mail: This email address is being protected from spambots. You need JavaScript enabled to view it.