Meia Praia
This beach forms the other half of the previous walk from Alvor to Lagos. It takes its name from being part of this walk as "Meia" indicates the word "half". The approach to this beach is from the town of Lagos and it is easily accessed. This beach is popular with windsurfers and surfers alike as it faces the open Bay of Lagos and also protected to the west by the promontory of Ponta da Piedade. The beach is possibly a little longer than that of the Alvor and there are many small beach bars to satisfy the thirst for those who wish to walk its length.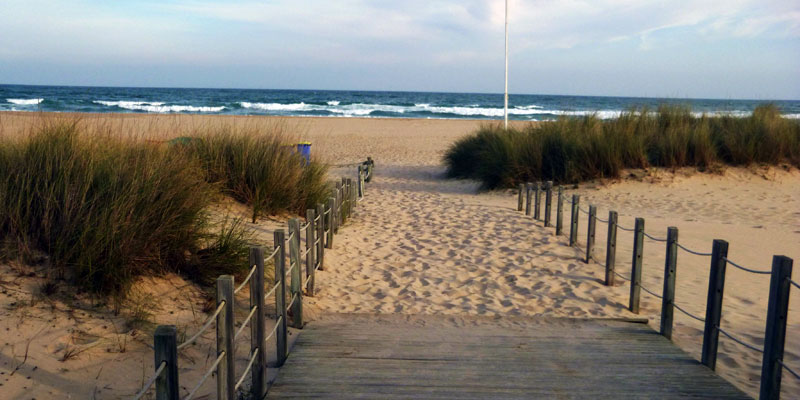 Praia Dona Ana, Praia Don Camilo, Praia Porto de Mos
This beaches are smaller, with more difficult access usually although visually memorable with numerous off-shore rock stacks and grottoes. These include Praia d' Ana and a couple of smaller ones on either side. They look good from the sea, and clearly could be excellent for snorkelling provided the crowds aren't too great.
The city of Lagos is therefore the ideal starting point for a beach holiday in the Algarve for sun worshipers and beach holidaymakers.
Ponta da Piedade
Do not miss a trip to the Ponta da Piedade caves. Departing from the Marina de Lagos, discover the marvellous beaches and rock formations of the Algarve coast.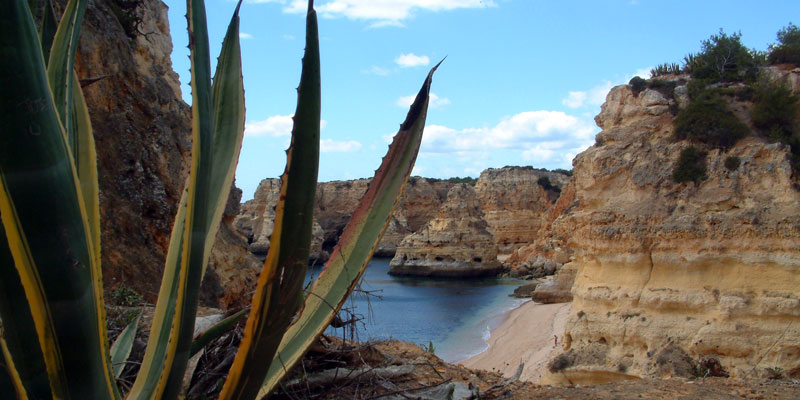 A scenery of surpassing beauty and crystal water allowing to see the underwater rock formations.
From the cliff-tops at Ponta da Piedade you can walk along a path to the various sea grottoes, but the going can be precarious. From the lighthouse at Ponta da Piedade, for example, there is a narrow bridge that gives access to the headland with the best views, but vertigo sufferers may find it a problem. There is also a set of steps descending the cliff face from the lighthouse down to a rock platform where local fishermen wait to take passengers on short coastal trips to see the cliffs between here and Praia da Luz. This is well worth doing, especially during the nesting season, when you may get a good close-up of cliff-nesting birds, such as the heron-like cattle egrets and little egrets.
Ponta Da Piedade is a wonderful headland with raising these scupturals cliffs in front of Atlantic Ocean. This colorful area is located 3 Km south of the town of Lagos (near the light house), real swiss cheese pierced with holes and grottos. It is surrounded by many features of great interests in geology (one of the largest concentration of sea arches formation).